Welcome to
Nila Ayurveda
Panchakarma and Wellness Centre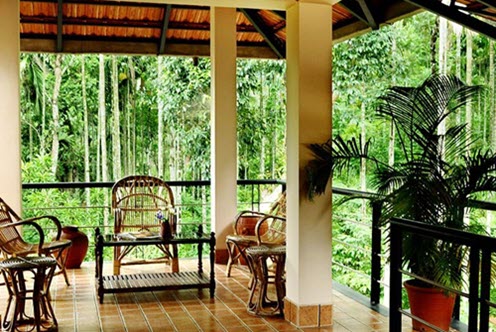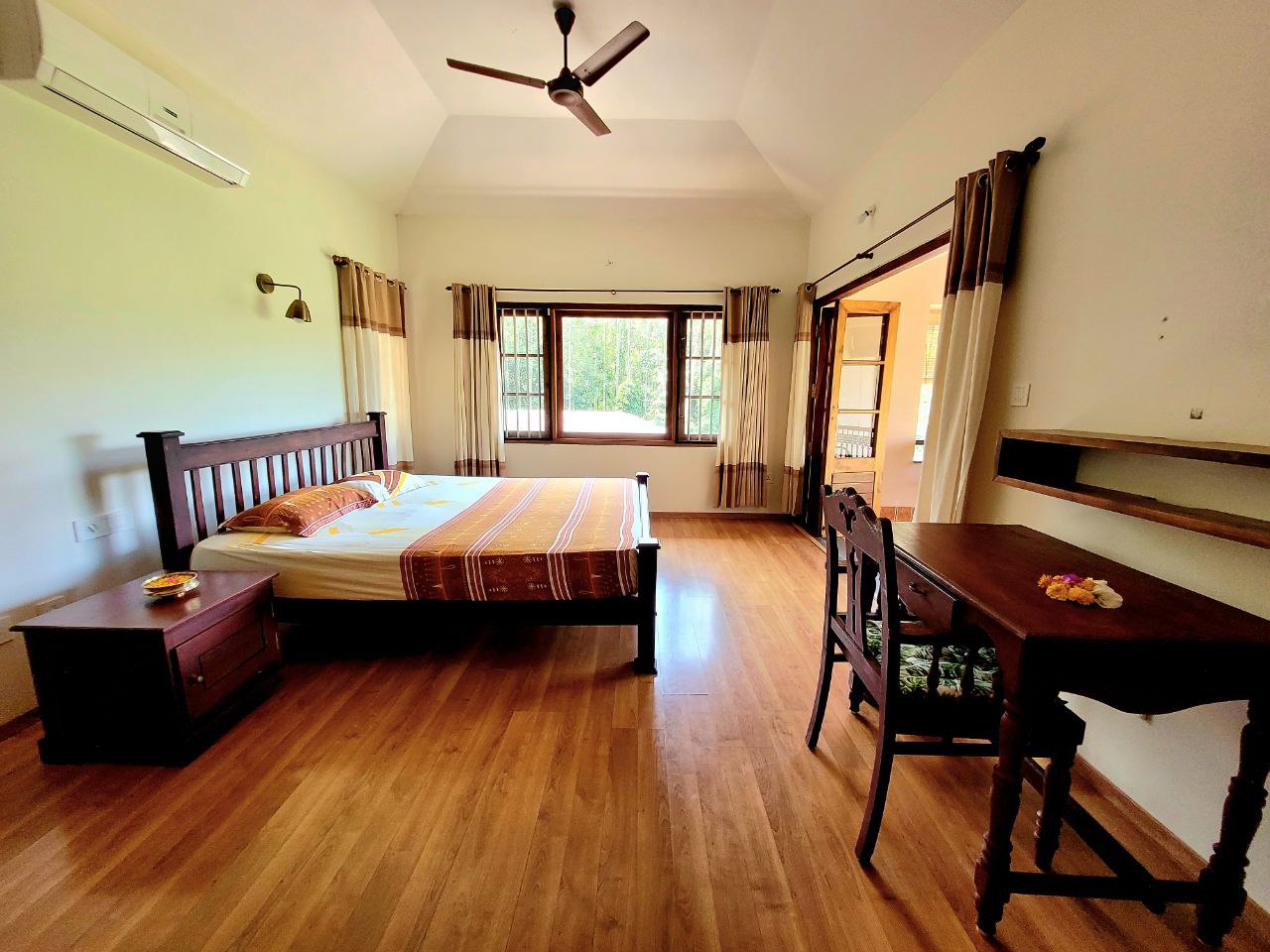 We are situated in the lush countryside in Wayanad, – one of the hill districts of Kerala. Our retreat centre is an oasis of peace, surrounded by rice paddy fields, tea -, coffe – and pepper plantations. The most disturbing sounds are the happy chirping of birds and monkeys playing in the palms.
At Nila Ayurveda you will enjoy an holistic treatment in the company of a small group of guests from different countries and continents. With only 6 rooms, and a maximum occupancy of 6 to 7 guests, each guest is assured to receive the full individual attention and care from Dr. Anu and her devoted and helpful staff. Everyone has long time practices in ayurvedic treatment centres and hospitals.
For the best benefits of a Rejuvenation or Panchakarma detoxification program, we encourage you to book a 21 or 28 days stay. If this is impossible, we can offer a less extensive 14 days program. 
Nila Ayurveda is run by the principle of "Cleanliness is next to Godliness". Thus all facilities are kept impeccably clean. Guestrooms are thoroughly cleaned, and bedsheets changed, every four days; the common areas daily.
Our spacious treatment room is equipped safely and functionally, and for better comfort during treatments, Dr. Anu has designed a soft mattress to cover the top of the wooden treatment table.
We offer our guests three meals per day, all prepared fresh from organic vegetables and herbs. During the meals you'll get an insight into both Indian food and the ayurvedic principles of cooking. Be assured that you'll learn to appreciate our tasty, balanced and healthy diet, – composed every day to enhance your treatment and well-being!
Besides meals, your days will be occupied by doctor's consultation and treatments, yoga classes and meditation. But there will for sure be time to socialise with your fellow guests in our spacious dining– and relaxation area, go for a walk or simply experience the true joy of nature; – feeling the morning dew or watch the sun setting before enjoying a restful sleep.
Occasionally we invite you for a pleasant traditional Kerala dance performance, and once a week we join for Bhajan chanting. Sometimes we also offer cooking demonstrations.
The treatments we provide include
ORGANIC FOOD
Food is an important aspect of a person's health and well-being, especially during a Panchakarma cleansing programme. We provide excellent organic food and we prepare all your meals freshly, on a daily basis, in our kitchen.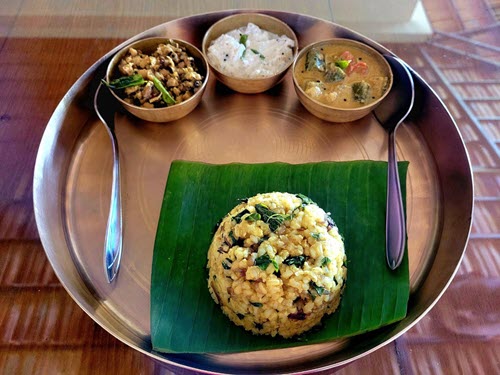 WALK THROUGH PADDY FIELDS AND PLANTATIONS
Our centre is located in Wayanad, one of the hill stations in Kerala, surrounded by rice paddy fields; also tea, coffee and pepper plantations. Experience the true joy of nature and maybe feel the morning dew or simply watch the sun setting before enjoying a restful sleep.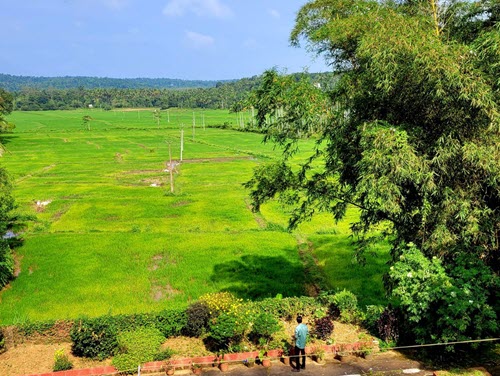 What our guests say about us
Address
Nila Ayurveda
Panchakarma and Wellness Center
Kayakkunnu P.O, Panamaram
Wayanad, Kerala-India 670721
Phone (WhatsApp)
+91 9946414055
+91 6238203133
Business Hours

Monday – Saturday
09:00/9am – 18:00/6pm
Please email us or send us a message via WhatsApp