DR. ANU AUGUSTINE
Dr. Anu is not just any Ayurvedic doctor! Her glowing smile and radiant personality is probably why she has worldwide appeal.
Coming from a family of herbal masters, Dr Anu has been taught the secrets of herbal medicine since childhood. She's formally educated at Alva's Ayurveda Medical College. Since starting practicing in 2011, patients from all continents have come for her treatment. In 2021 she founded Nila Ayurveda.
Dr Anu has a holistic approach towards her treatment program, which helps people feeling better in all dimensions.
Her deep knowledge has brought her significant respect, both from local colleagues and Western doctors.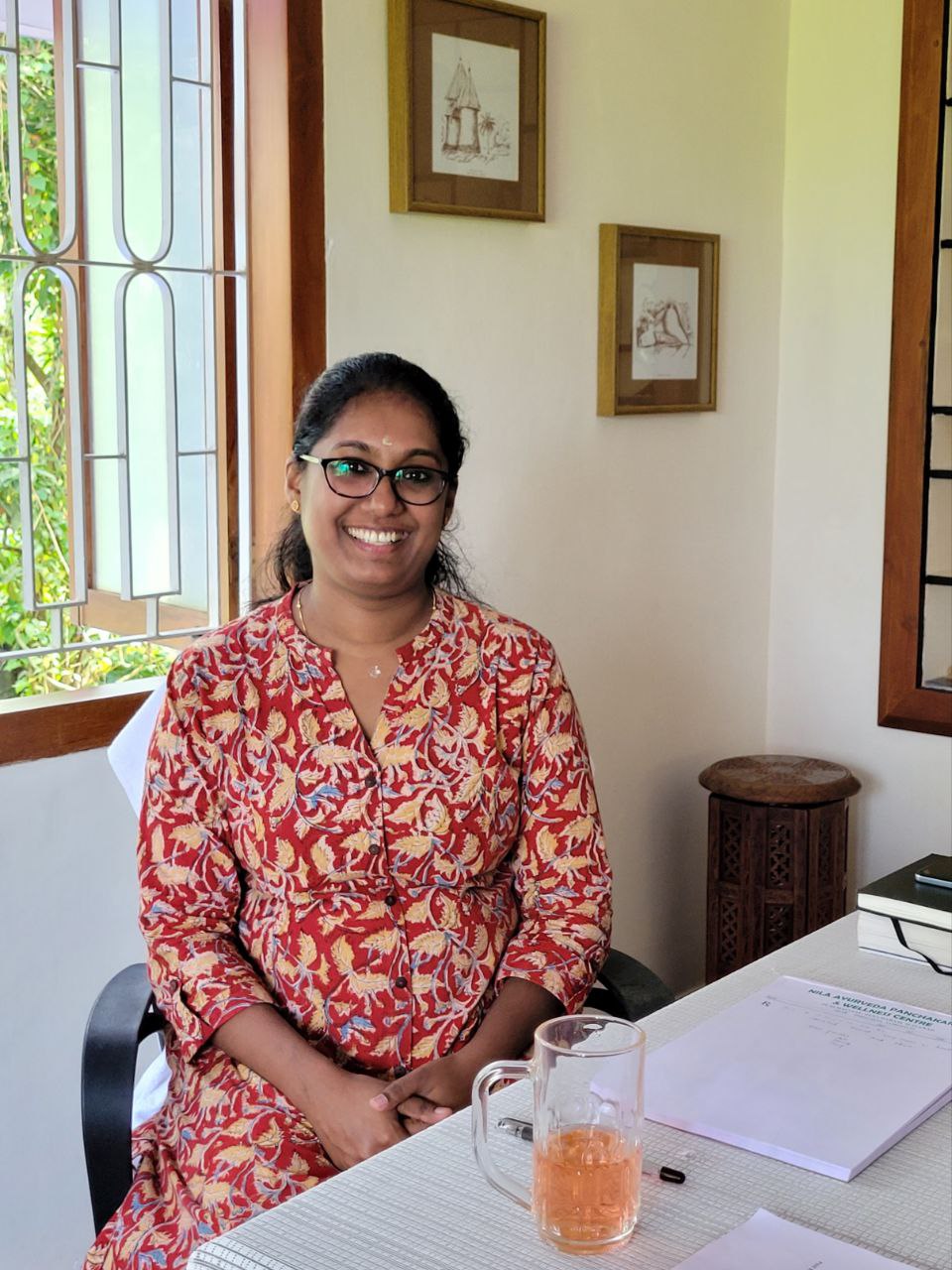 KISHOR
Kishor, our manager, always in action with enthusiasm and a big smile!
With more than 15 years experience from ayurvedic centres, he manages the practical activities at Nila Ayurveda, and sees to that all guests are being well taken care of.
Kishor has also got a passion for ayurvedic cooking and herbs, and he willingly shares all his knowledge.
SURYA
Surya, a devoted yoga teacher based in Uttarkashi, Uttarakhand, seamlessly integrates yogic wisdom and a holistic approach into his teaching. Possessing a profound understanding of anatomy, Surya leads students towards physical and mental well-being through precise yoga practices.
His journey commenced with training at the International Sivananda Vedanta Ashram and Center, and he has been dedicated to both teaching and continuous learning ever since.
DR. NIMMY BABU
Dr. Nimmy Babu is an Ayurvedic doctor. She received her degree in Ayurveda from Sree Dharmasthala Manjunadheswara Hospital, Hassan, Karnataka. Currently she is a Consulting Physician in Nila Ayurveda. During her studies she had the opportunity to interact with many eminent physicians practicing authentic Ayurveda.
She was an Ayurvedic Consultant in Kottakal Aryavaidhyasala Clinic in Bangalore. As a firm believer of ayurveda and her motto is "Every one should learn Ayurveda and adopt it's principles into their daily life."
Nimmi is winning people all over with her cheerful laugh, her positive character and her caring and professional attitude to her patients.
JAYESH
Kalari Master and Ayurvedic therapist, Jayesh plays a vital role in Nila Ayurveda's treatment team, both as regular therapist and kalari massager. With 20 years of practice, he gives treatments on the highest level.
Jayesh is also our "medicine man". Quietly moving around with medicine trays and a warm smile, he brightens up our centre and makes sure all guests get the right medicines to the right time.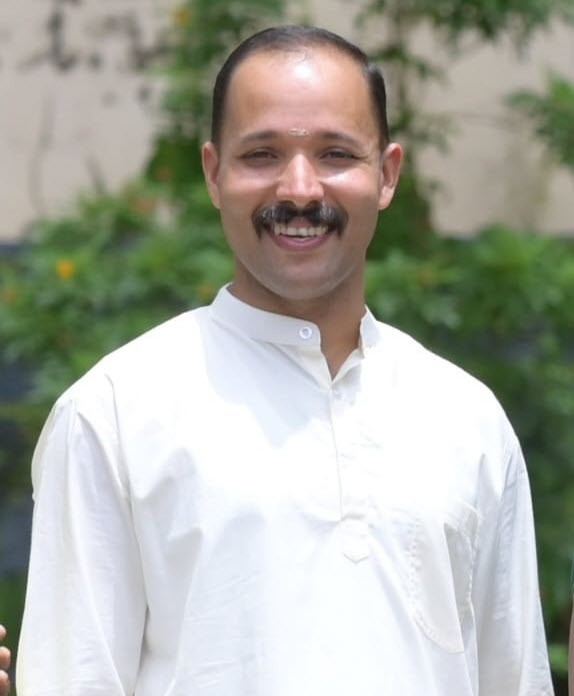 DEEPA & ASWATHY
Deepa and Aswathy are our well trained and experienced female therapists. Both are educated in "Ayurvedic Nursing" at Calicut Ayurveda and Research Centre, and have more than 10 years of therapist practice.
With utmost care and pleasant personalities, their treatment can make you feel like in Heaven!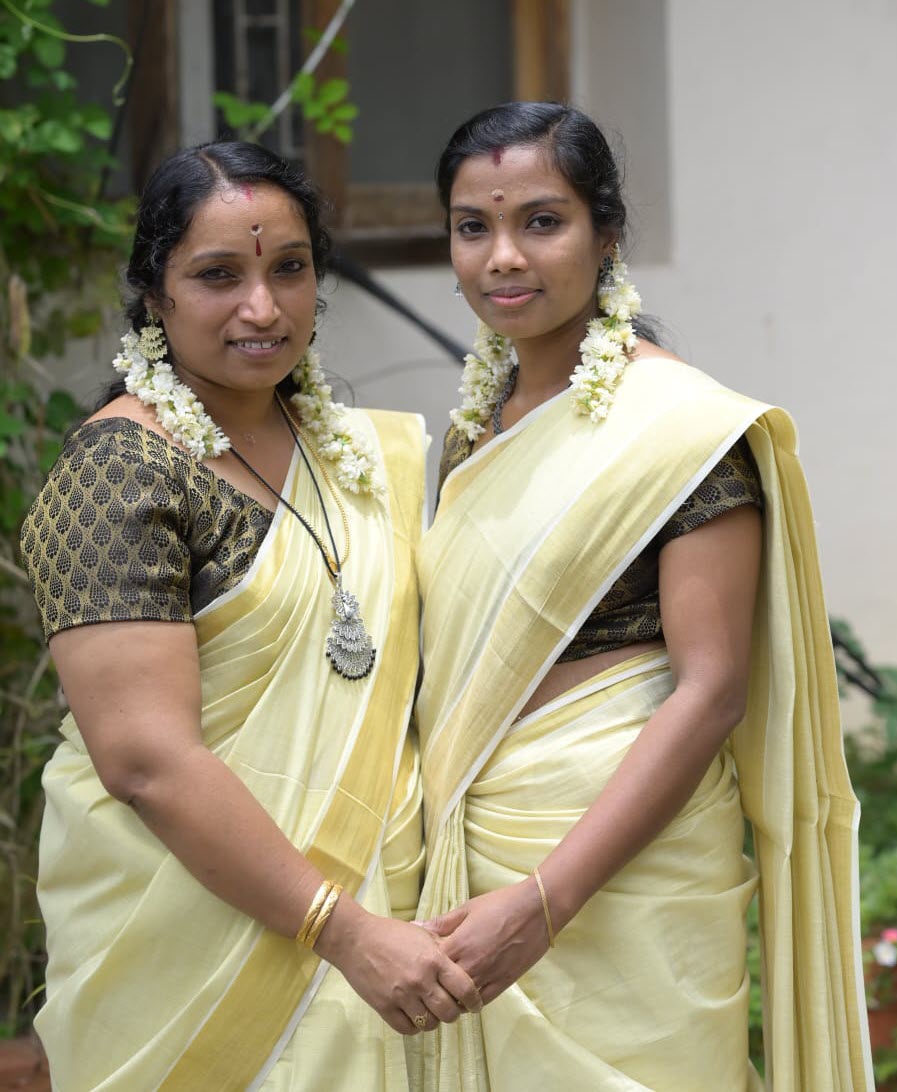 PUSHPA
Pushpa is our ( joyfull ) ayurvedic cook, with 30 years of experience … you can taste her love for cooking in her food.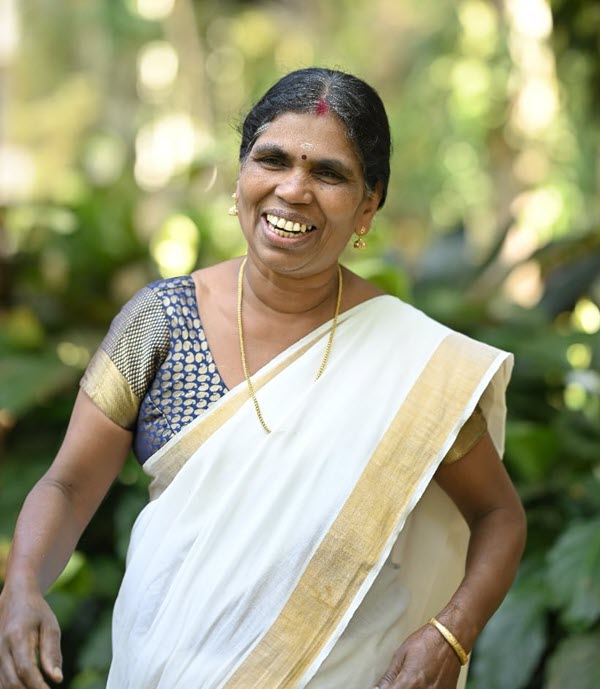 SUREKHA, PADMINI & MINI
Nila Ayurveda's valuable kitchen assistants, cutting loads of organic vegetables, adding herbs, spices and other yummy stuff to make the most tasty satvic dishes. Welcome to the table!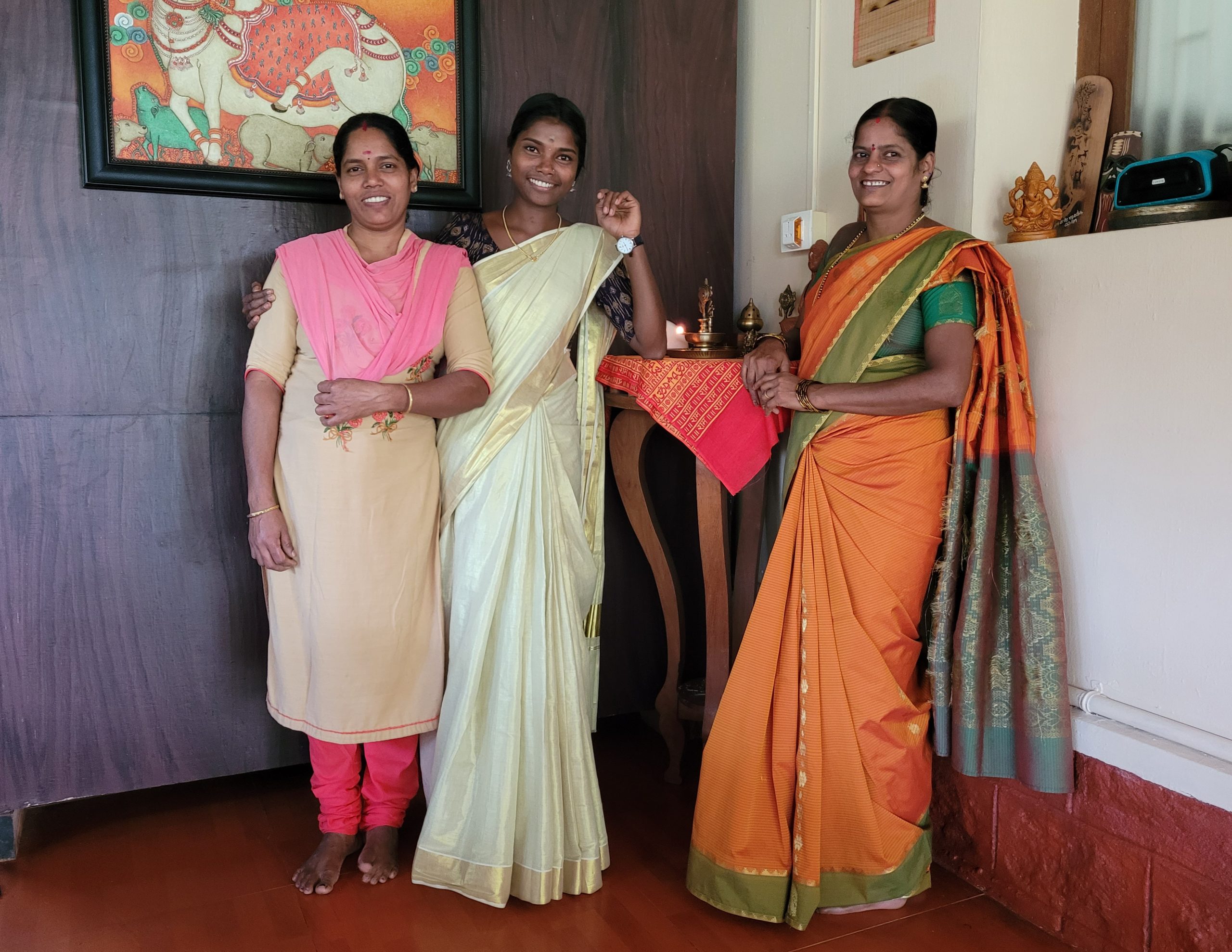 RAJITHA, DEEPA & SREEJA
Our hardworking and pleasant housekeeping team diligently performs cleaning duties from early morning. Besides making sure that all facilities are nice and clean, every day they brighten your room with a fresh flower decorations.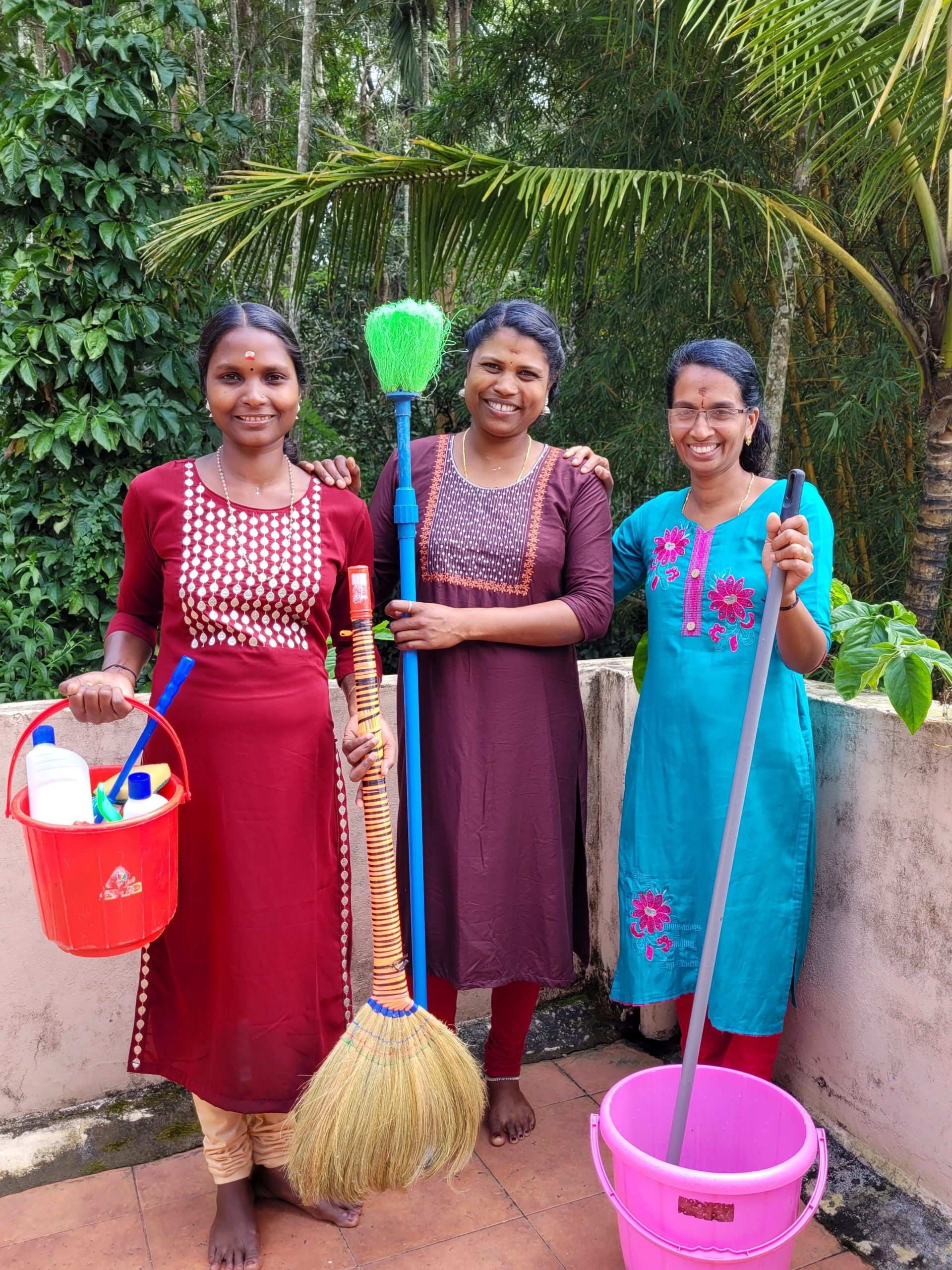 Address
Nila Ayurveda
Panchakarma and Wellness Center
Kayakkunnu P.O, Panamaram
Wayanad, Kerala-India 670721
Phone (WhatsApp)
+91 9946414055
+91 6238203133
Business Hours

Monday – Saturday
09:00/9am – 18:00/6pm
Please email us or send us a message via WhatsApp